THE GREEN AUTOMOBILE, 2017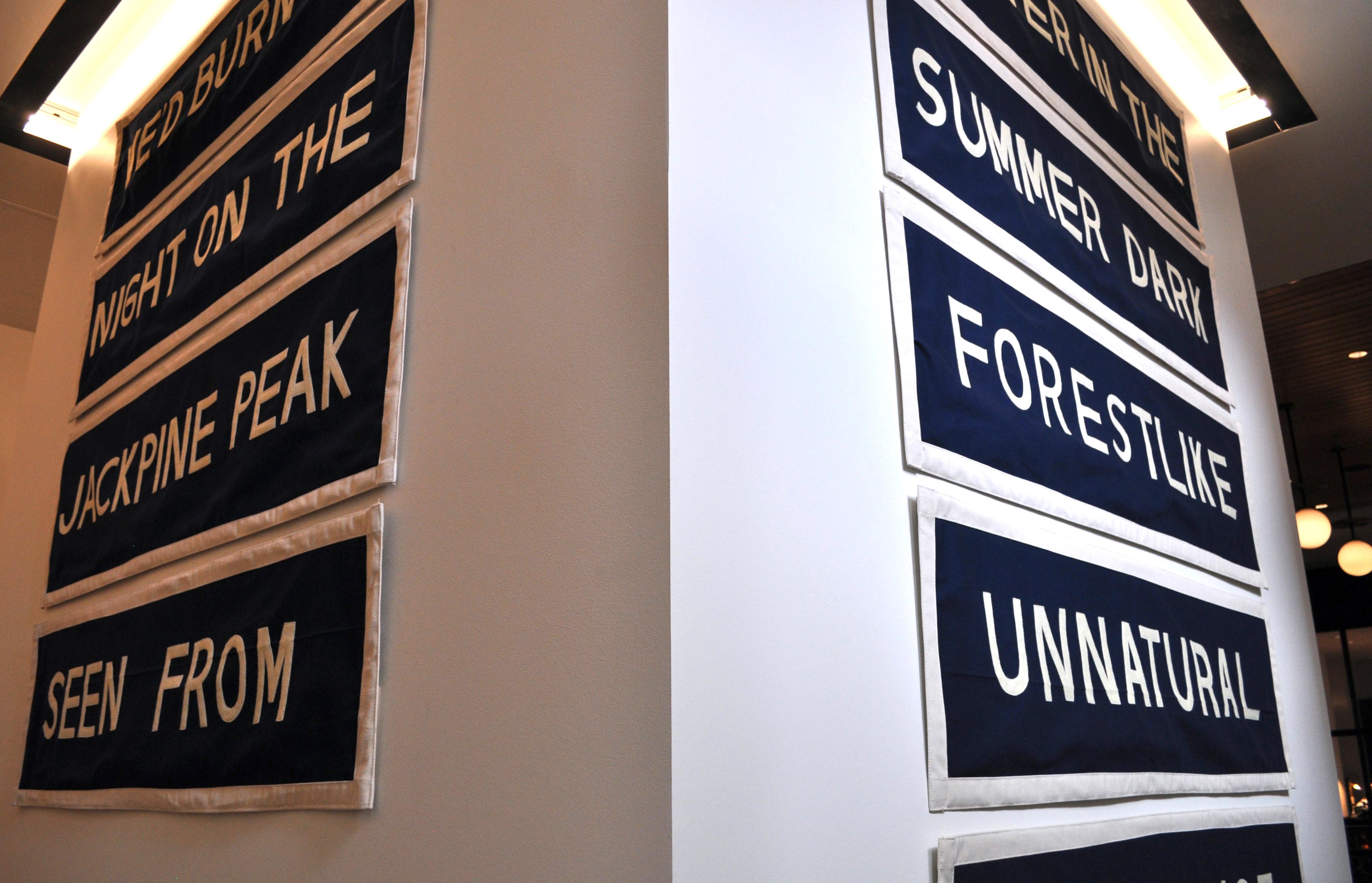 Denver's connection with the beat poetry movement started with Allen Ginsberg and Jack Kerouac gallivanting around the Queen City with their hooligan car-stealing buddy Neil Cassady in the late 1940's (this is depicted in Kerouac's famed novel, On The Road). Ginsberg and Kerouac idolized Cassady's lust for life, albeit getting them into trouble at times.
In 1953, back in New York, Ginsberg reflected upon the wild times he had with his buddies Cassady and Kerouac in his poem, "The Green Automobile."

This permanent installation of the same name displays an excerpt from the poem and was a commission for The Dairy Block in downtown Denver, CO. The piece can be found in the main stairwell, past the lobby, wrapping the elevator shaft.

"we'd burn all night on the jackpine peak
seen from Denver in the summer dark
forestlike unnatural radiance
illuminating the mountaintop
childhood youthtime
age & eternity
would open like sweet trees
in the nights of another spring
and dumbfound us with love"

canvas, cotton twill, wool felt
Special thanks to Nine Dot Arts and The Allen Ginsberg Estate for making this possible.
jackie barry copyright 2023